Stevenson Chiropractic & Wellness Reviews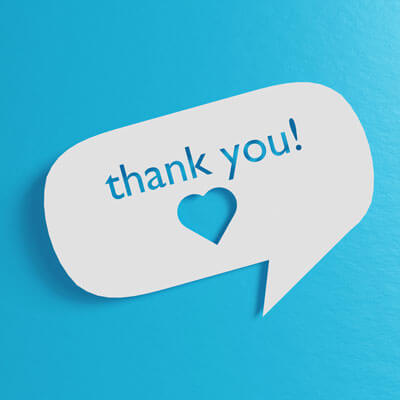 What Our Hamilton Patients Say
At Stevenson Chiropractic & Wellness we love when patients share with us their feedback and comments after chiropractic care. Please read our patient testimonials below to see what other people have achieved through their tailored treatment plans with us.
Share your stories too! Click here to send us your feedback so that we can help to spread the word about the benefits of natural Stevenson Chiropractic & Wellness care.
For more information, or to schedule an appointment contact us today.


Care Is What Matters
Overall it is great. I feel as though they really care for my well-being because of the following points:
– my chiro was no longer available for my initial appointment, but they offered I be assessed by another chiropractor that same day.
– my chiropractor asked me many questions and walked ne through how we were going to work on my health together.
– great explanations using visual and tactile examples
I think my appointment ran about 25 minutes late because they won't cut an appointment short – the care is what matters. Besides, if they are running late there is a beautiful park just on the other side of the road
– Joel
All Services Are Excellent!
All aspects of business and patient healthcare provided by Stevenson Chiropractic, Doctors and Staff have been excellent!! From booking, to assessment and consultation, treatment plans, treatments and adjustments, then billing, have all been outstanding – what I would call CUSTOMER SERVICE EXCELLENCE! The staff and Doctor are always so happy, helpful and certainly informative, compassionate and caring. I can't say enough about my experience.
– Bethany
Chiropractic for 40 Years
I started chiropractic care approximately 40 years ago and I visit the clinic once a month. Initially, a ski fall initiated my chiropractic care as a friend suggested it. I initially noticed a lot of tightness in muscles around my back and felt misaligned. Through chiropractic care, I developed a better range of motion. My treatments were primarily adjustments which aided in my ability to move freely. Initially, I had not heard about chiropractic care when I started but I would definitely recommend it to most people after my experience.
– Laurie
Liberated Through Chiropractic Care
I began chiropractic care 55 years ago due to a lifting injury. Initially, I attended sessions twice a week and currently attend sessions twice a month. Due to the injury, I had lot of limitations with walking and playing golf. Throughout chiropractic care, I improved walking and flexibility. Unfortunately, I also faced a recent bike accident and was treated with cold laser for my knee. Typically, my primary form of treatment is adjustments. Over many years, I feel liberated through chiropractic care.
– Ken
Mobile and Pain free
I began chiropractic case at 2 years and ten days old with Dr. Churchill followed by Dr. Scott. My mother was told that I would be a 'vegetable' and never be able to walk due to CP. Luckily, my mother had hope and came to a chiropractor to help me improve my quality of life. Through many adjustments over the decades, I am now fully mobile and pain free. I initially attended meetings everyday which improved to monthly sessions. I swear by chiropractic care and recommend this to others.
– Cliff R.
Chiropractic Brings Nothing But Good Thoughts
I began chiropractic care 50 years ago due to a lifting injury. Initially, my mom came to Dr. Scott because she was unable to walk. Also, I faced a falling injury which caused a lot of bruising and muscle pain. Through many adjustments, I have improved my range of motion and experienced pain relief. When I think of chiropractic care, I can only think of good thoughts.
– Marg
Highly Recommend Chiropractic Care
I came into chiropractic care at the age of 12 due to a dislocated shoulder injury while playing football. I was not able to move my neck around and required adjustments. Later in my thirties, I also experienced a car crash resulting in a bent spine. I visited Dr. Stevenson again to realign myself. After that, I have experienced chest pain which was due to the weakening of the muscles in my chest making me feel heart attack like symptoms.
The medical doctors were not able to help me which is why I turned back to chiropractic care. Dr. Stevenson helped me with neck exercises and adjustments to relieve tension in my chest. Sadly, I later got pneumonia and chiropractic exercises helped me with breathing and feeling in control. From coming 2 times a week for 6 months to eventually coming every 4 months, I saw drastic improvements in motion.
Also, I have developed arthritis in my shoulder along with injuring my shoulder playing golf causing me to revisit and receive amazing treatment. In fact, my daughter also comes here to relieve pain from her slipped disc through message treatments. I highly recommend this to people even young individuals to receive chiropractic care because Dr.Stevenson changed my entire life and can change yours too.
– Bill P.

Stevenson Chiropractic & Wellness Reviews | (905) 544-5787