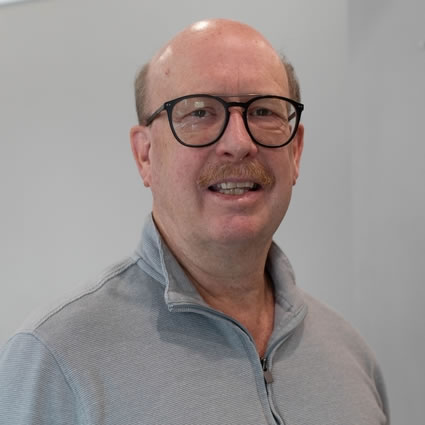 Meet Dr. Scott Stevenson
After graduating from Canadian Memorial Chiropractic College (CMCC) at the top of his class at 22, Dr. Scott has been providing exceptional care to patients of all ages. Since he started practicing in 1982, he has enjoyed the freedom of being a chiropractor. "I like to control my hours and enjoy getting up in the morning with a purpose in life to take care of people."
Growing up Grounded in Natural Health
"I'm fortunate because my father was a chiropractor and my mother was a nurse. My parents had a strong belief system in health and wellness from a chiropractic perspective." Dr. Scott originally planned to become a kinesiologist, but with encouragement from his mother, who thought he'd make a good chiropractor, he changed direction.
Getting Results for Patients
Dr. Scott finds it highly fulfilling to get excellent results for his patients. "I like taking on challenges and getting sent some of the toughest patients there are to take care of." It's rewarding for Dr. Scott to bring people back to their "pre state." He also enjoys seeing multiple generations of patients.
Using an extensive array of techniques, Dr. Scott provides patients with customized chiropractic care.
Our Services

Career Highlights
Here are some highlights of Dr. Scott's remarkable career as a chiropractor:
He created Spinal Health Week, May 1st to May 7th, and chaired the Spinal Health Group, in which 80 chiropractors volunteered their time at no cost.
In the 1990s, Dr. Scott created one of the first multidisciplinary clinics in the country. He purchased a medical building and had medical doctors, chiropractors, and physiotherapists to offer multidisciplinary care to patients.
Dr. Scott created and co-published the "Inspector Spine" series of books for the Ontario Chiropractic Association, which were placed in grade 3-6 schools across the province.
Enjoying an Active Family Life
Passionate about going on adventures, Dr. Scott is an avid outdoorsman. He has hiked Mount Kilimanjaro with his brother Fred, cycled the South Island of New Zealand and hiked up the two highest mountains in the country. In the states, he's rafted the Colorado River and ridden ATVs around the North Rim of the Grand Canyon. Dr. Scott also cycled the northeast part of Italy and hiked the Dolomites.
Dr. Scott also enjoys spending time with his wife and their three happy and healthy adult children. Brittney is the oldest and our office manager. Dr. Scott refers to Dr. Spencer as "3G number 7″ for the third-generation, number 7 chiropractor in the family. The youngest of the three is son Nicholas, a project manager for Apple. Dr. Scott loves taking his kids on adventure trips, including a golf trip to Scotland.
Book an Appointment
Contact us today to schedule your first appointment with Dr. Scott!

Dr. Scott Stevenson | (905) 544-5787