Massage Therapy in Hamilton
Massage has been in use for thousands of years. Over time, different variations developed to address specific problems. Manipulating muscles, ligaments and tendons using just the hands and fingers has been an effective method of relieving stress on the body. Massage therapists and chiropractors, working together, provide patients with the best outcome possible.
Any part of the body may benefit from massage therapy—neck, shoulders, back, hips, and extremities. Our therapist, Claire Wolanski, RMT, utilizes a number of different techniques, such as deep tissue, relaxation, and myofascial release, to achieve the best results for you.
New Patients

How Does it Work?
Your therapist will ask you questions about your history, symptoms and health goals prior to treatment. When used as a complement to chiropractic care, massage therapy works the muscles to relieve built-up stress and strain. This allows the vertebrae to remain in their normal position. It also allows the chiropractic adjustment to be made easier and with less force.
Massage therapy manipulates the soft tissues of the body, emphasizing muscles, connective tissues, tendons, ligaments and joints. Massage therapy treatments are therapeutic, non-invasive, and improve overall health and well-being.
The health benefits available from massage therapy are many, including pain relief, stress reduction, nerve related issues, headaches/migraines, muscle tightness, and sports injuries. It also helps increase circulation, boost immunity, reduce anxiety, and improve the condition of your skin.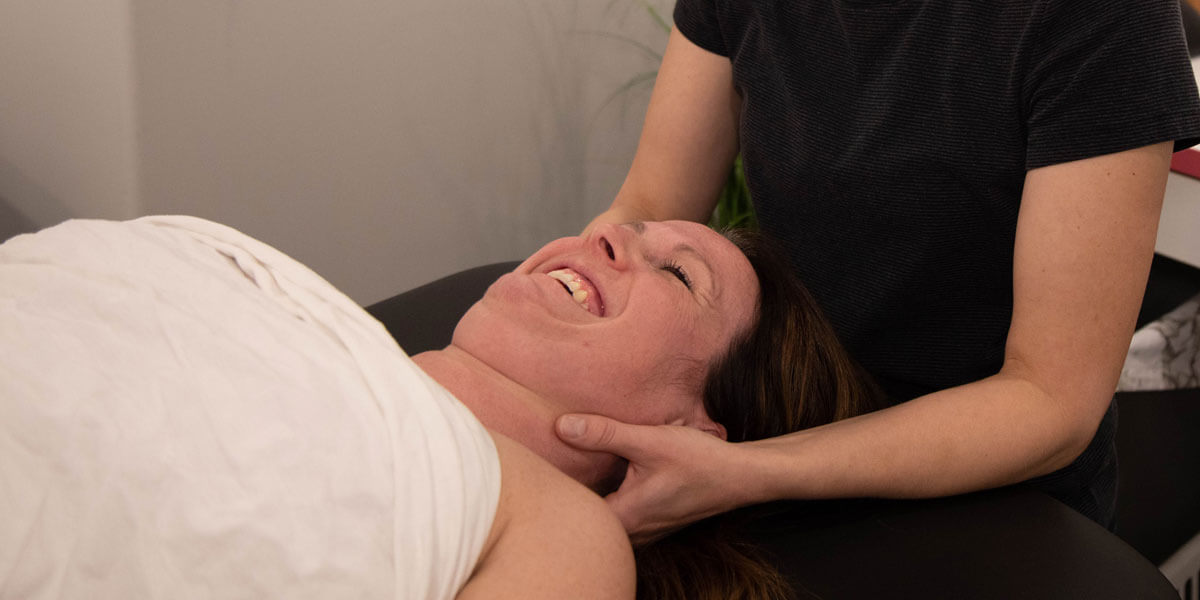 Chiropractic Care and Massage Therapy Are Better Together
Adding massage therapy to your care plan provides faster, more lasting results. It works well in conjunction with chiropractic care. After a massage session, muscles are more relaxed, allowing the doctor to adjust you more easily and deeper.
Massage allows the body to respond faster and more fully to chiropractic adjustments. Therapy also helps maintain the alignment for longer periods of time. And, by helping strengthen the muscles, once the musculoskeletal system is properly aligned, your body can "reset" and allow this improved physical state to become the norm, rather than the exception.
Together, massage and chiropractic care enhance emotional well-being, along with natural physical functionality. Pain relief is more profound and long-lasting, and when you follow the recommended regimen, using these treatments together helps prevent your pain from returning. Ultimately, a balance between chiropractor and massage therapy helps patients suffering from chronic pain have a better outcome.
Massage Hours
Claire's Hours:
Tue 3:45 – 6:00pm
Wed 10:00 – 2:30pm
Thu 2:00 – 6:00pm
Fri 10:00 – 2:00pm
Sat 9:00 – 12:30pm
Trang's Hours:
Mon 2:00 – 6:00pm
Tue 7:30 – 2:00pm
Wed 7:30 – 2:00pm
Thu 7:30 – 6:00pm
Fri 7:30 – 2:00pm
Call Today
Ready to find out how good therapeutic massage therapy can make you feel? Late hours available; contact us today for an appointment.

Massage Therapy Hamilton ON | (905) 544-5787