About Stevenson Chiropractic & Wellness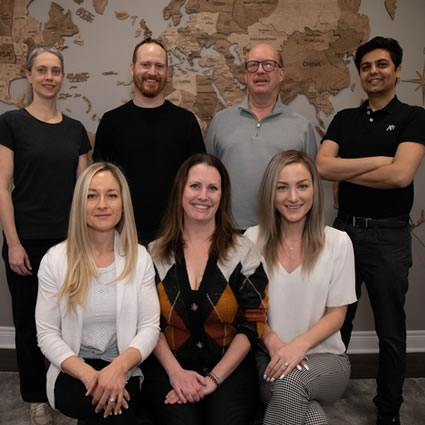 70 Years of Service
Stevenson Chiropractic & Wellness was established in Hamilton in 1950 by Dr. David Stevenson. With three generations of chiropractors, we are one of the largest and longest-lasting chiropractic families in the world.
Passing down clinical pearls from generation to generation has allowed us to become highly experienced in treating a variety of conditions. We have helped thousands over the years; you can expect the same level of quality care.
Meet Our Doctors

Our Mission
Our mission is to make every member of our community feel like they are family at Stevenson Chiropractic & Wellness.
Our Vision
Our vision is to be a household name in the Hamilton community when it comes to quality health care.
Our Philosophy
We believe optimal health is a combination of physical, emotional and social well-being. As chiropractors, we work to achieve optimal health for our patients by focusing on the nervous system, leading to neurological and musculoskeletal integrity.
A Legacy of Chiropractic Care
If we're treating your family now, chances are we treated your parents and grandparents as well!
At Stevenson Chiropractic & Wellness, our family has been caring for the families of Hamilton for over seventy years. Many of our patients have been treated by my grandfather, my father, and me. Our commitment to provide the highest quality of health care for our community remains strong.
Try our non-invasive, conservative approach to better health. Chiropractic care can handle many complaints, issues and problems. Doesn't matter what it is, we'll do our best to help you. And if we can't, we will get you the help you need elsewhere.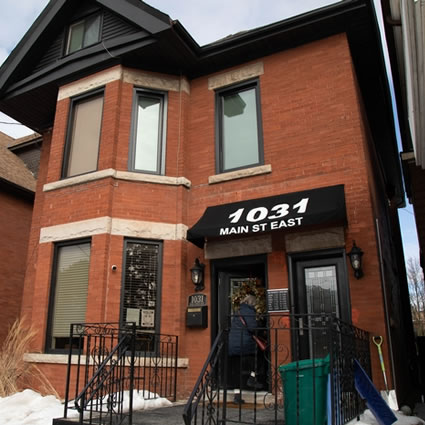 Respect From Our Community
We have won Hamilton's Readers Choice Award for "Best Chiropractic Clinic in Hamilton" for the past 3 years. My father and I are also ranked #1 and #2 chiropractors on the Rate MD website.
We are grateful for the acknowledgement and will continue to provide the highest level of care to the Hamilton community.
Let's Get Started!
Book your first appointment today, and let us help reduce your pain and get you back doing the activities you love. Contact us to get started, (905) 544-5787.
BOOK AN APPOINTMENT


About Stevenson Chiropractic & Wellness | (905) 544-5787