Meet Jarred McCall, MSW, RSW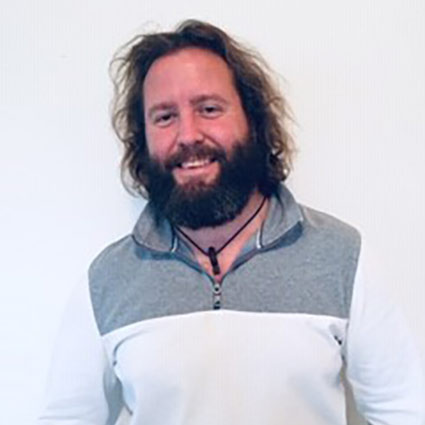 If you're experiencing anxiety, depression, complex trauma, or PTSD, Jarred can provide psychotherapy to address these and other mental health challenges. At our wellness clinic, we have many patients who have been in auto auto accidents and re-experienced some traumatic things in their life.
Physical symptoms patients experience can not only be due to physical trauma, such as an auto accident injury, but also to mental trauma that can manifest itself physically in the body. The combination of chiropractic care and psychotherapy can help patients heal holistically.
Our Services

Why Social Work?
"Being a social worker is the greatest opportunity to honor who I am and what I stand for as a person." One way Jarred understands his identity is made up of values that are important to him. These include honesty, family, commitment, and respect.
Getting to know people and having deep conversations with them on a personal level created an opportunity for him to honor his value of respect, including working with those who have had many uncomfortable experiences with human beings. Honoring that value of respect and making the world safer is something he's deeply passionate about.
To prepare for his career in social work, Jarred first earned a B.Sc. in Psychology from the University of Guelph, followed by a MSW from Wilfrid Laurier University.
Staying Recharged
Much of what Jarred shares with clients in terms of healthy habits is what he does too. He makes sure he gets enough rest and exercise, eats healthily, and also recharges by playing the drums. "It's important for me to keep connected with the other parts of myself, as I'm more than a social worker."
Jarred also gets recharged by hearing how clients respond to the painful or uncomfortable experiences they've had. "When I hear people tell me what they're not okay with and how they're unhappy or scared about things, I'm simultaneously hearing them tell me about all the beautiful values they stand for in this world. That's why they're not okay with what happened to begin with; they're not indifferent-they care."
He finds it rewarding to see these clients come to therapy and want to do something about what they've experienced. "They're not just having values reflected in their emotions, but are standing up for those values in actionable steps too."
Appointments & Referral Special
Unlike other clinics with long waiting lists, Jarred can provide services within 1-2 weeks. He offers 60- and 90-minute sessions, ensuring he takes time to fully listen to his clients' concerns. Both virtual and in-person sessions are available.
Jarred offers 15 percent off the first session, if using Stevenson Chiropractic & Wellness's services.
Contact us today to schedule a session with Jarred.

Jarred McCall | (905) 544-5787