Meet Brittney Stevenson
Receptionist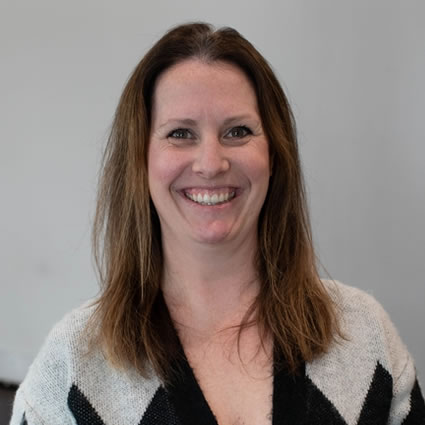 For Brittney, growing up as the daughter of Dr. Scott meant chiropractic care was part of her life from the day she was born. With her dad and Dr. Spencer (her brother) being available to provide natural health care, Brittney knows she's in highly capable hands when it comes to optimizing her well-being. Whether she has a sore throat or a minor headache, Brittney reflexively recognizes when it's beneficial for her to ask her father or brother to adjust her.
Greeting Patients for 15-Plus Years
For Brittney, her favorite part of being a receptionist at Stevenson Chiropractic & Wellness is interacting with patients. "I love the patients here." She also enjoys working in our comfortable, stress-free environment that feels like home-because it is!
My goal is to help patients feel they've come to the right place, made the right choice, and that we're there for them." Brittney also wants patients to know that we will take the best care of them, and they will always be treated like family."
In addition to greeting patients, answering the phone, scheduling appointments, and other front desk tasks, Brittney also helps set patients up with therapies including medical cold laser and decompression.
Say Hello to Odin
A regular fixture in the practice is Brittney's beloved French Bulldog Odin, who has been coming to the practice with his mom since he was just 8 weeks old. Patients adore him! Odin is 9 now and perks up when he sees patients, especially when they bring him yummy treats!
Outside the Practice
When she's not at the practice, Brittney enjoys spending time with her husband Justin, sleeping, doing puzzles, and, of course, hanging out with her buddy Odin!
Book an Appointment
Contact us today to schedule an appointment. Brittney looks forward to greeting you with a warm welcome when you arrive!

Brittney Stevenson | (905) 544-5787