Meet Pamela Buonaiuto
Clinic Manager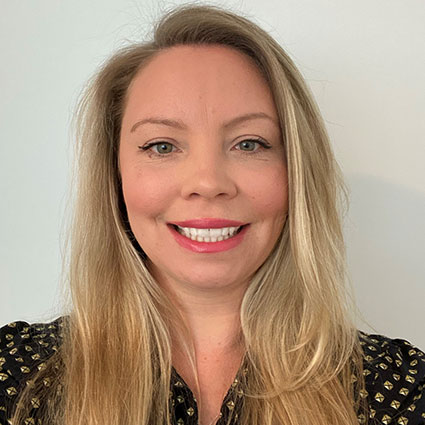 New to Stevenson Chiropractic & Wellness, Pamela is adapting to her ever-evolving role at our practice. Before joining the team, she served as the manager at a wellness clinic for many years. While there, she deftly juggled multiple tasks each day. These included managing practitioners and administrative staff and their schedules, ensuring patients were on schedule with their care, keeping the office well-stocked, engaging in social media, helping grow the business, and more.
Pamela is delighted to be part of our team and help patients have a fantastic experience at every visit!
From Patient to Employee
Pamela is a big believer in preventative medicine, particularly chiropractic care. Before accepting her position here, she was first a patient and then a friend. She has been getting regular maintenance chiropractic care here for over a year.
What attracted Pamela to the practice is their involvement in the community. She particularly likes how much work Dr. Spencer does with Hamilton sports teams, and appreciates being part of a small family practice led by a father-son duo.
Outside the Practice
When she's not at the clinic, Pamela likes to take spin classes 3-4 times a week, hike with friends and her husband, and walk their dog. She and her husband also enjoy trying new restaurants, and hosting dinner parties at their home with family and friends. "Decompressing is spending time with the people I love and getting outside in nature."
Pamela, who lived in Toronto for 15 years, and her husband, who is from Toronto, looked in different parts of the GTA to plant roots. They were attracted to our vibrant port city because of the abundant green space. Pamela and her husband also live in the crown point area of Hamilton. "We have fallen more and more in love with Hamilton every day that we're here."
Book an Appointment
Contact Stevenson Chiropractic & Wellness today to schedule an appointment!

Pamela Buonaiuto | (905) 544-5787