Meet Maria Borrero Ocampo
Physiotherapist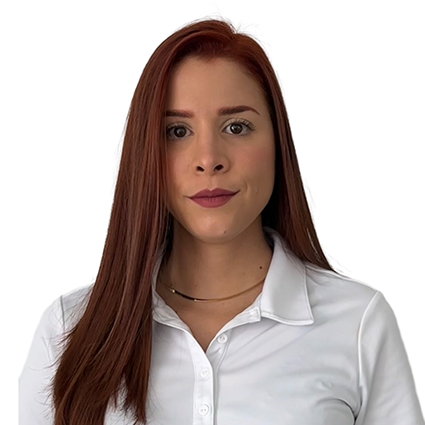 Outgoing and caring, Maria is passionate about helping patients recover from their injuries and reduce their pain levels so they can return to what they enjoy most in life!
Witnessing the Effects of Physiotherapy
With a mother who's a holistic therapist working with physiotherapists, Maria witnessed the effects of her mom's care on her patients. "I could see how the patients were so happy about the improvements they experienced from the therapy. For me, it was so rewarding to witness that." That experience sparked an interest in Maria to pursue a career as a physiotherapist.
Education and Certifications
To prepare for her career, Maria earned her physiotherapy degree in 2013 in Colombia and was granted her licence as a PT in Ontario in 2021.
She has attained the following certifications and credentials:
South America Group of Updating in Physiotherapy Myofascial Instrumented Manipulation
Contemporary Medical Acupuncture Program – Fall 2022
Registered physiotherapist within the College of Physiotherapists of Ontario
Not only does Maria possess considerable knowledge and technical expertise, but she helps put patients at ease with an approachable demeanour and contagious smile. She speaks Spanish and English, allowing her to communicate with our diverse patient base effectively.
Enjoying Downtime Outside the Practice
When she's not working, Maria likes to spend time with her husband and two cats. She also enjoys going for hikes and just relaxing and watching movies sometimes with her husband. She also likes to get together with some of her friends.
Being Part of a Multidisciplinary Team
Maria was attracted to Stevenson Chiropractic & Wellness as it's a family-owned multidisciplinary clinic. "It's not just a service that we provide; it's more that we build a team that is multidisciplinary, and we help each other."
She adds that by having a multidisciplinary team, you have different approaches. "It's not just the physiotherapists who help patients with exercises and their rehab programs, but also the chiropractors who provide adjustments, and the massage therapists who use soft tissue and myofascial release techniques."
Maria loves that all of the services will help as a whole to every patient who visits our clinic.
Get on the Path to Feeling Your Best
Take the first step toward getting out of pain and reclaiming your health and life. Contact us today to schedule an appointment!

Maria Borrero Ocampo | (905) 544-5787